My celebration for National Agriculture Week began two weeks ago when I had the opportunity to represent the Oregon dairy industry in the Celebrate Oregon Agriculture video series. I had never done any television work, but the whole process was fun and couldn't have come at a better time after finishing media training with the Young Dairy Leaders Institute.
While the dialogue was scripted it was a little distracting shooting live in a grocery store. I'll tell you one thing, the dairy section is always busy! It was great to work with KATU 2 and Whole Foods to shoot this series for the Oregon Department of Agriculture. Be sure to check out the other videos as well that represent Oregon seafood, nurseries, ranching, fruits and vegetables along with dairy.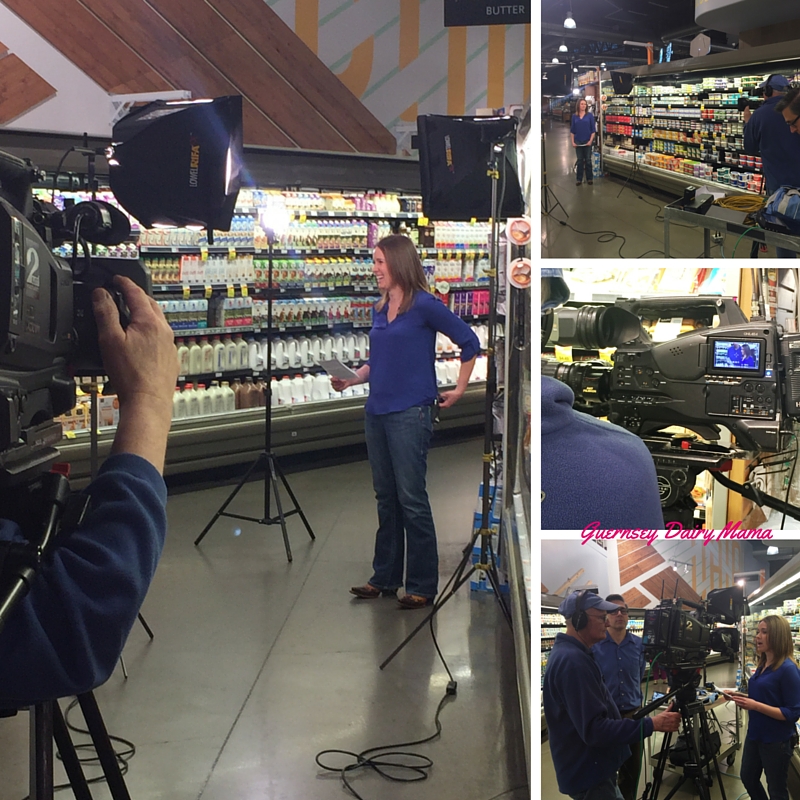 I had fun getting to know the other two participants from ranching and fruits and veggies while we were waiting for our turn on screen. Microphone, bright lights, producer and camera man and we were ready for action. First I recorded the voice portion and then the on screen segments. It was nice to have Melinda from the Oregon Dairy and Nutrition Council along and she was able to capture these pictures of my work on screen. I wasn't exactly sure what I was getting into when they asked me to represent the Oregon dairy industry, but I am very proud and glad I stepped up to this opportunity!
I don't really think my future is in video, I enjoy my job with the Ladies a little too much, but I don't think the video turned out too bad either!
Check it Out!