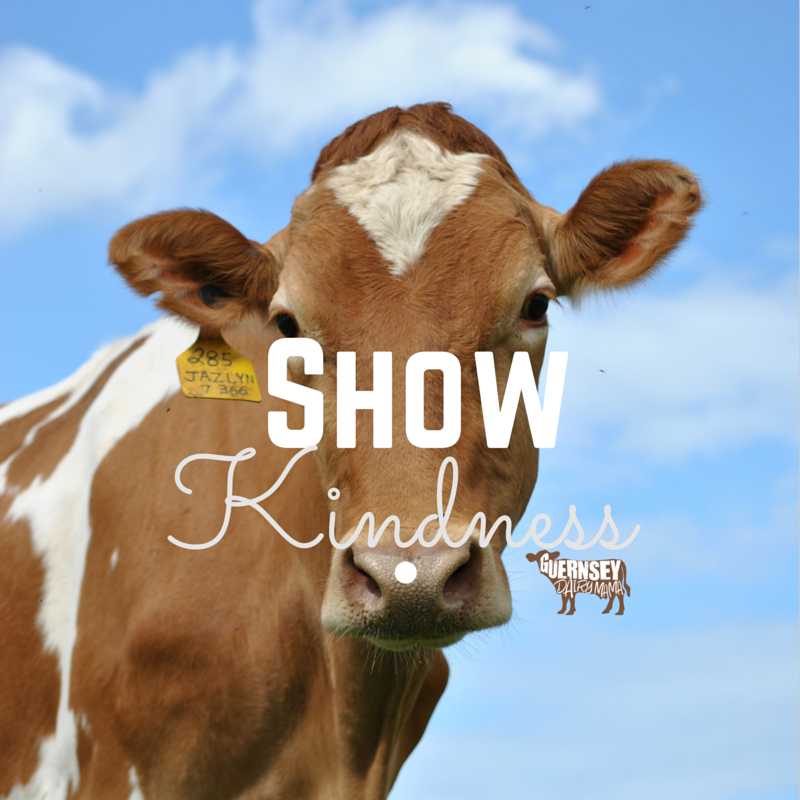 I've been a little quiet lately. Besides being crazy busy with start up, (which is going great and I promise an update soon!) I've been avoiding social media. So I'm just going to leave this simple reminder here. Be the change you want to see. Not quite sure how to start? Start simple…….show kindness! The world could definitely use more of that right now!
Please follow, like and share:
The following two tabs change content below.
Dairy Farmer, Wife and Mama to two amazing boys. I am blessed to lead a lifestyle that allows me to work beside my family every day. Caring for our Ladies and the land and proudly continuing a 3rd generation dairy farm. This journey is one fun, crazy, hard workin, wild adventure, and I wouldn't have it any other way!
Latest posts by GuernseyDairyMama (see all)