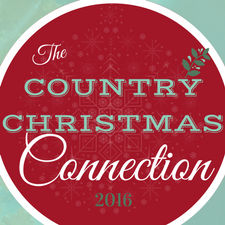 Sign ups have now closed, but I am so excited to host The Country Christmas Connection! We have a great group signed up for the first year with some familiar faces and lots of newcomers as well! We, your hosts, are currently working hard to make the perfect matches and your names will arrive via e-mail sometime tomorrow! I am having lots of fun playing matchmaker elf!
I want to give a huge shout out to Jenny from The Magic Farmhouse. Seriously without her this would not have been possible. I'm glad she didn't mind jumping on board the second I pitched her the idea. We both have full plates, but couldn't let this fun Holiday tradition fade away! Be sure to follow along on our socials (Facebook, twitter, Instagram) for fun updates and reminders! And at any time if you have any questions don't hesitate to let us know! We want this to be a fun, easy and successful secret gift exchange!
So Thank You to all that signed up! We really are very excited to host the first Country Christmas Connection. We hope you grow to love this fun exchange as much as we do!
Have Fun!
Merry Christmas or Merry Connectiomas (<—–term credit to Jenny!)